Got curly hair and don't know what to do with it? We'll show you what to do with it. 
Having curly hair is a blessing but it can be a li'l frustrating when you're living in a country that has a high level of humidity. All you wanna do is straighten it to reduce the frizz so that it'll look neater. (Trust me, I understand how you feel!) But to be fair, there are days when your hair suddenly decides to behave and that's when all of us feel like we're on top of the world!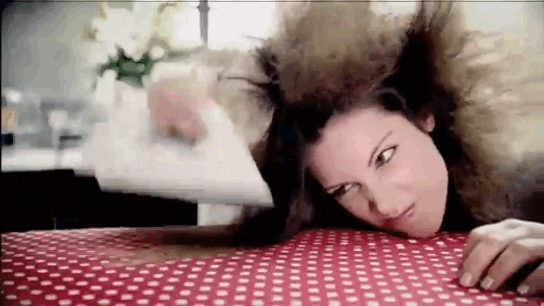 There are numerous products available in the market now that'll keep your hair in place, be it in terms of volume, hydration, colour safe for wavy, classic or tight curls. But letting your hair down all the time can be a li'l mundane, so why not give that lazzy bun a try? These hairstyles are perfect for any type of hair texture. All you need to do is add a li'l sea salt spray and you're done!
Get the look: 
Being one of the latest trend, I decided to give it a try with my curly/wavy hair. All in all, it only took me less than two minutes to get it right. Talk about getting a flash makeover!
Step 1: Gather all your hair into a high pony, right on the crown.
Step 2: Secure it with a hair tie, leaving the ends out.
Step 3:  Wrap the remaining hair around the bun and pin it down.
Step 4: Arrange the top knot to your liking and pin down any loose ends. Done!